So Why Not Try The Love Finder Cafe Singles Today?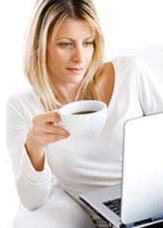 "This excellent dating site is free to join to meet new singles, romantic friends." 




Want to meet other singles? What better way to try online singles dating than to Relax at The Love Finder Cafe.singles site.
Enjoy online singles for British singles at its best. Make yourself a coffee and relax, log on to The Love Finder Cafe dating and check out 1000,s of single dating profiles for free.



The Love Finder Cafe dating is an online singles and contact web site that is simple you use and free to join, people like it for a variety of reasons: The Top Reason is that our dating success rate is pretty good too, with it being so easy and fun to make that first contact with other singles for free.



Basic Singles Membership is totally free, for which you will not be asked for any credit card details. You'll be able to view all the dating profiles and set up your own. You can send a message to anyone who takes your fancy free, plus use many other functions of the singles site. You can upgrade to full dating membership at any time.